Thanks to a very generous donation from the National Grid Community Fund we have been able to accomplish something that has been a bugbear of ours since the original refurbishment of Belvedere Park way back in 2011.
We've finally been able to add a top layer of tarmac to the pathway!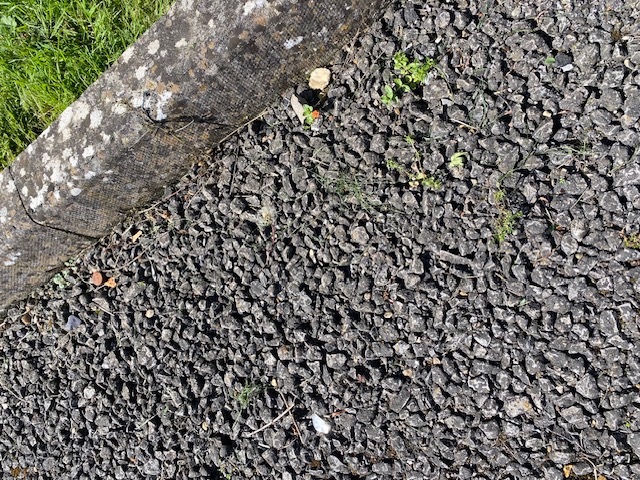 Tarmac Before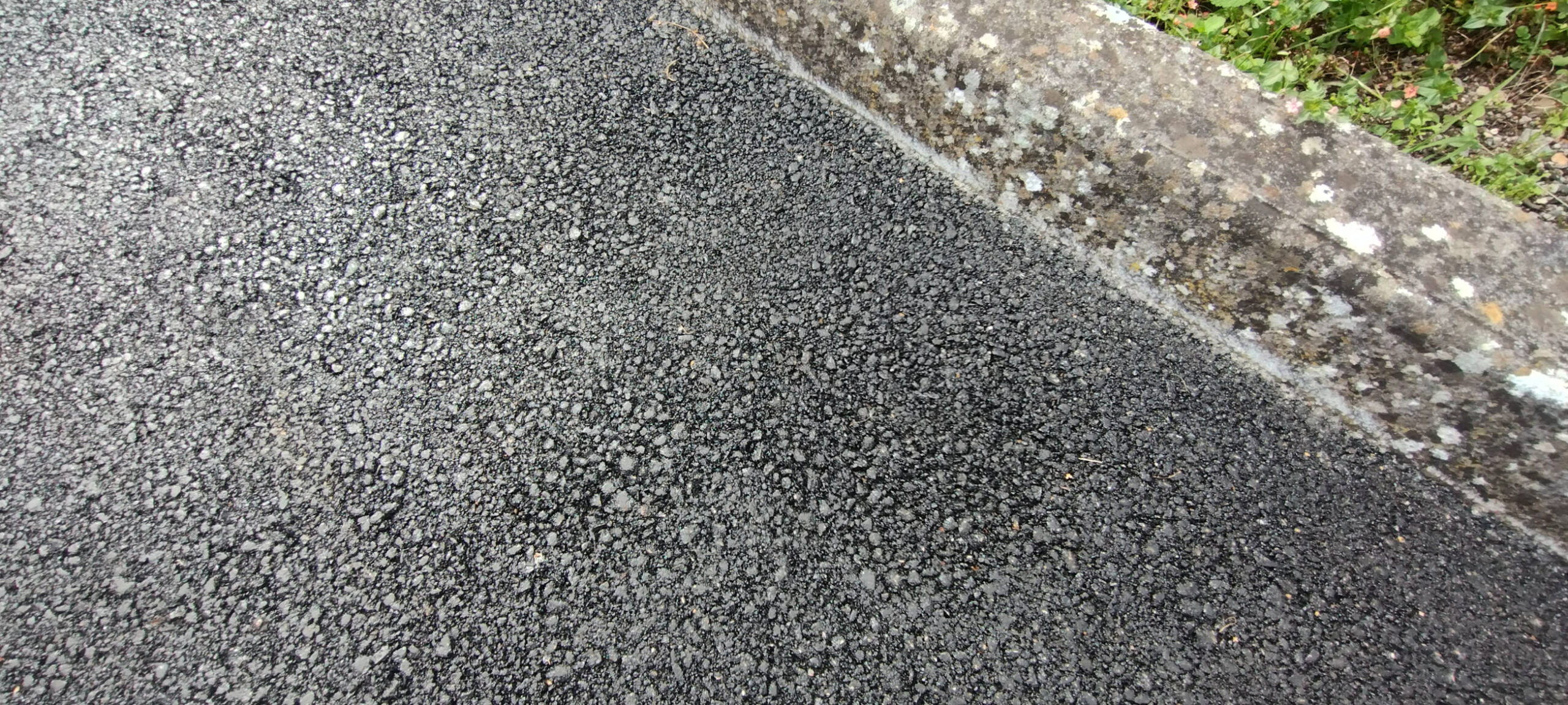 Tarmac After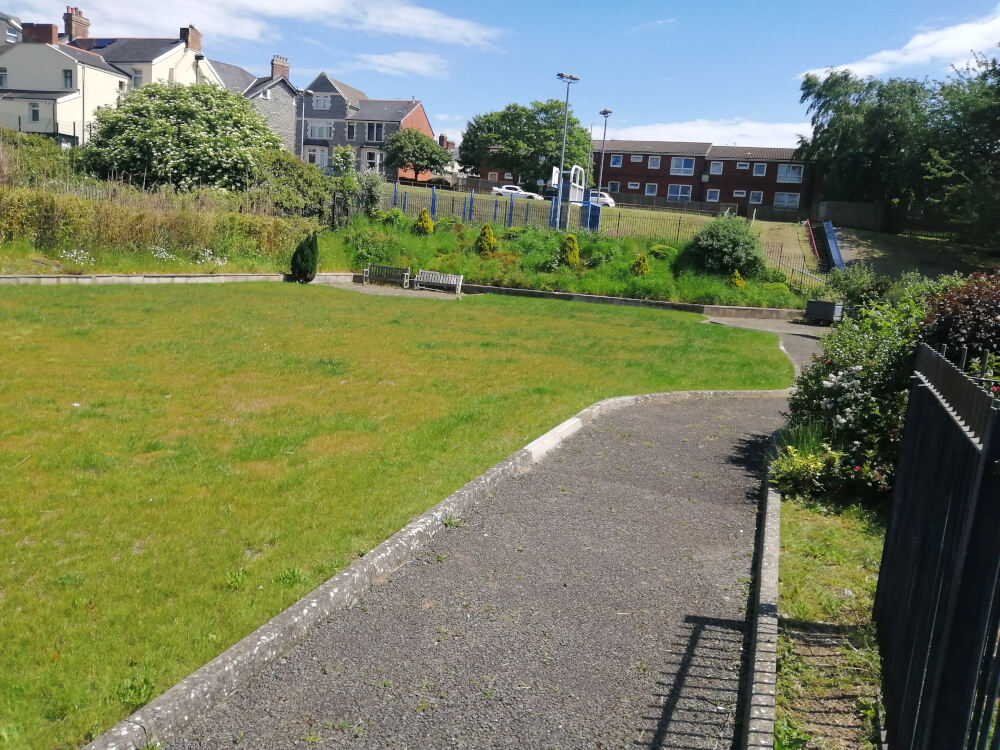 Tarmac Before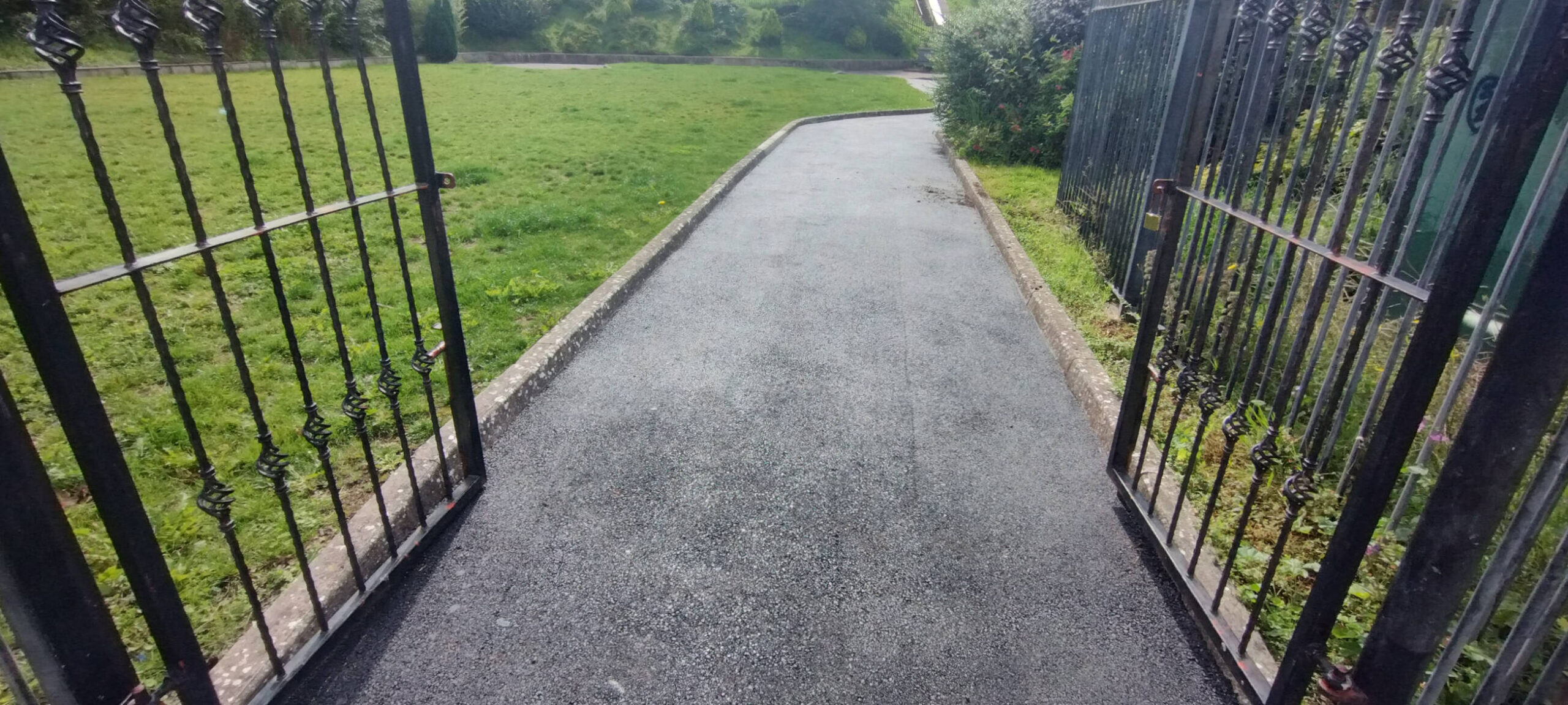 Tarmac After
During the initial build, due to asbestos management in the centre roof a lot of the refurbishment budget had to be rejigged to prioritise the completion of the community centre.
This meant that adding the top layer of tarmac (with the original pathway being quite extensive) was financially impossible at the time and over the years since.
However, since simplifying the garden during the COVID19 lockdown and having a much smaller area of the pathway to improve, we started looking for a way to achieve this.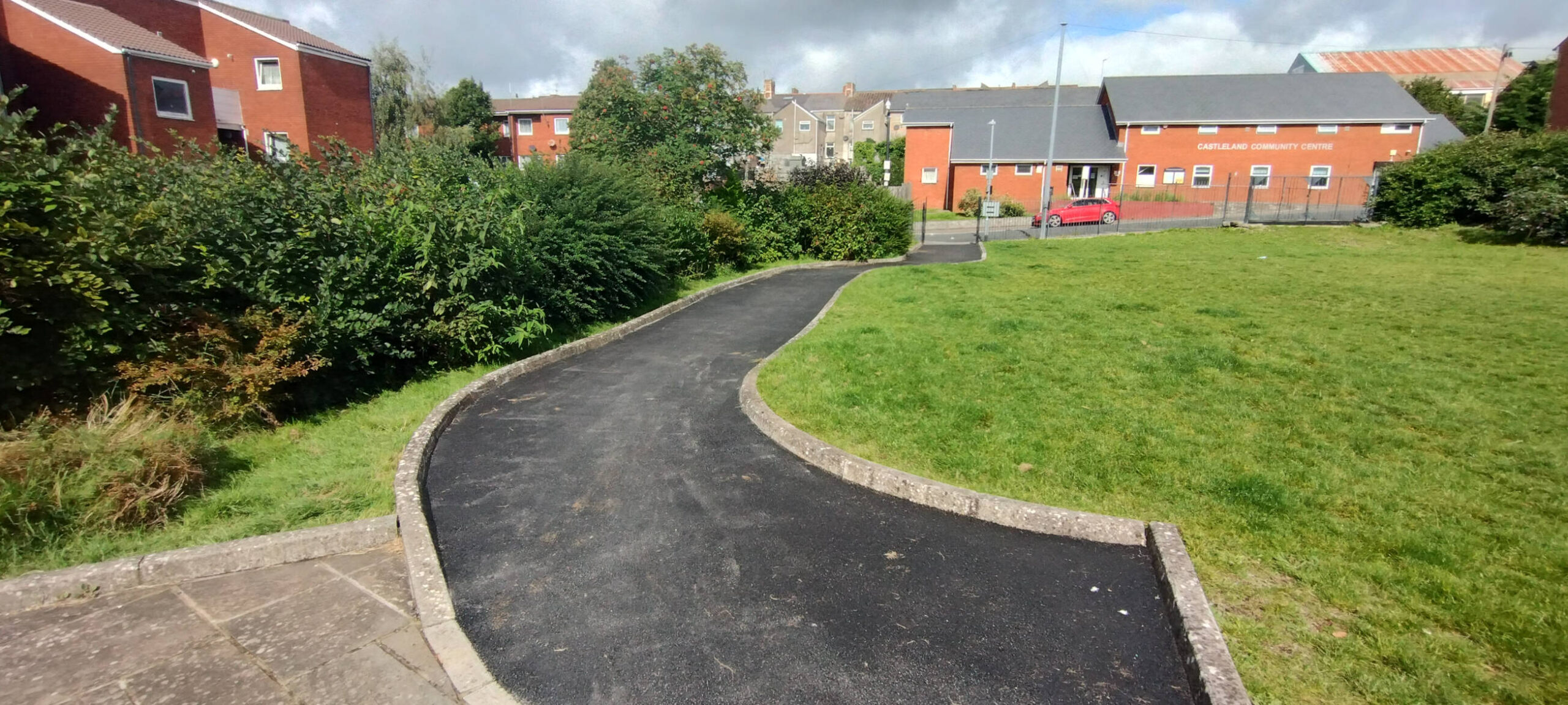 Pathway Today
Asides from looking a whole lot better, the new tarmac should help with weed management, has reduced the drop-kerb height so there is less of a step and there is no longer a lip to the seating area.
We are also currently gathering quotes to add a concrete bench in the seated area by the mine cart since the removal of the old rotten wooden benches.
Since the simplification of the garden we've seen it being used a lot more, especially by local dog owners which we are overjoyed to see being dog lovers ourselves.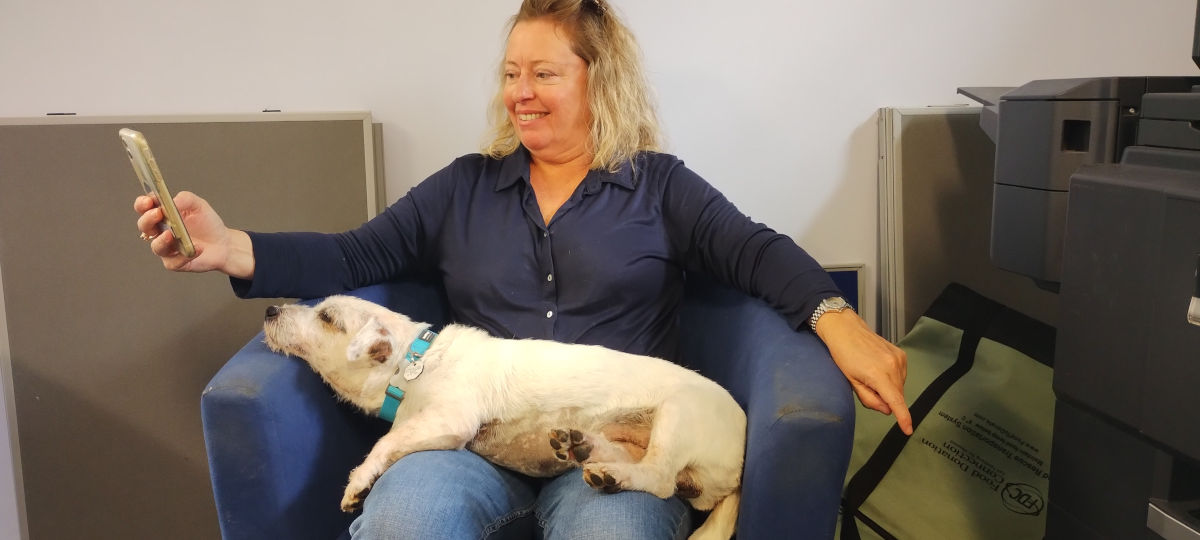 Helen, Centre Manager with our unofficial mascot "Otto"
Unfortunately, there have been a few instances of people not picking up after their dogs when using the park and we are currently looking into ways to manage this through enforcement. (if you see anyone do this, if possible take a picture and report them to us with the date & time of the incident and we will pass this on to the council)
We have now created a reporting form that you may now use to send us Dog Fouling incidents (can be used anonymously)
Thanks very much to JD Tarmac for doing such a lovely job at a reasonable price and of course again to National Grid for the funding to make this possible.
The Castleland Team
If you fancy yourself a bit of a greenthumb, don't mind a bit of weeding, or even if you're interested in running something in the garden let us know