We have had to make a slight adjustment to our Warm Space opening time. Formerly starting at 12:00 it will now open at 12:30 and be accessible up until FoodShare closes or the latest of 3:30pm, every Wednesday.
Please also note that Foodshare is not a Foodbank – this is independently run and does not require a voucher of any kind to access.
Attendance Rules remain unchanged:
1 Collection per person (for yourself or another)
First come first served basis
Must provide own bag
Everyone is welcome (No voucher needed)
Its primary focus is to prevent food wastage and help out anyone who needs it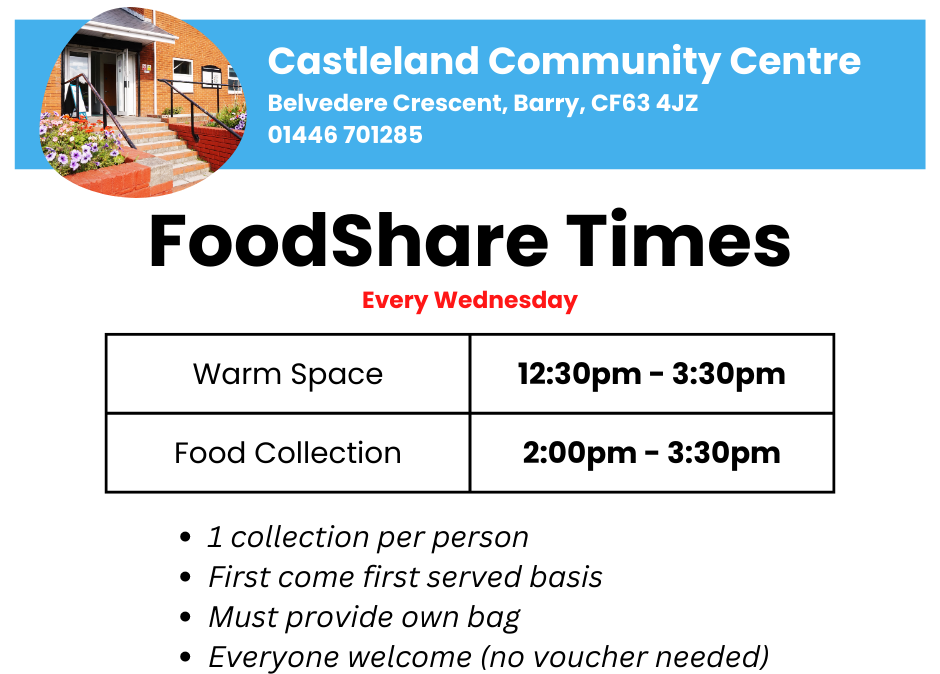 Thank you for your continued support and the support of our Food Partners, we very much appreciate it.
The Castleland Team