We have finally launched a much needed brand new website built from the ground up, that is a lot faster, clearer and integrated with our hiring services to make booking, paying and finding out information at Castleland a lot smoother and easier.

We've highlighted the main points below. Expand the toggles to see the content.
1) A fresh New look!
One of the main things we wanted to focus on was making sure that key information was always visible no matter which device you are using, and to make sure we are always using up to date and regularly maintained tools so that our site is secure and able to adapt as technology moves forward.
Click on the red hotspots to learn more about each part of the site.

Quickly see a rooms price and availability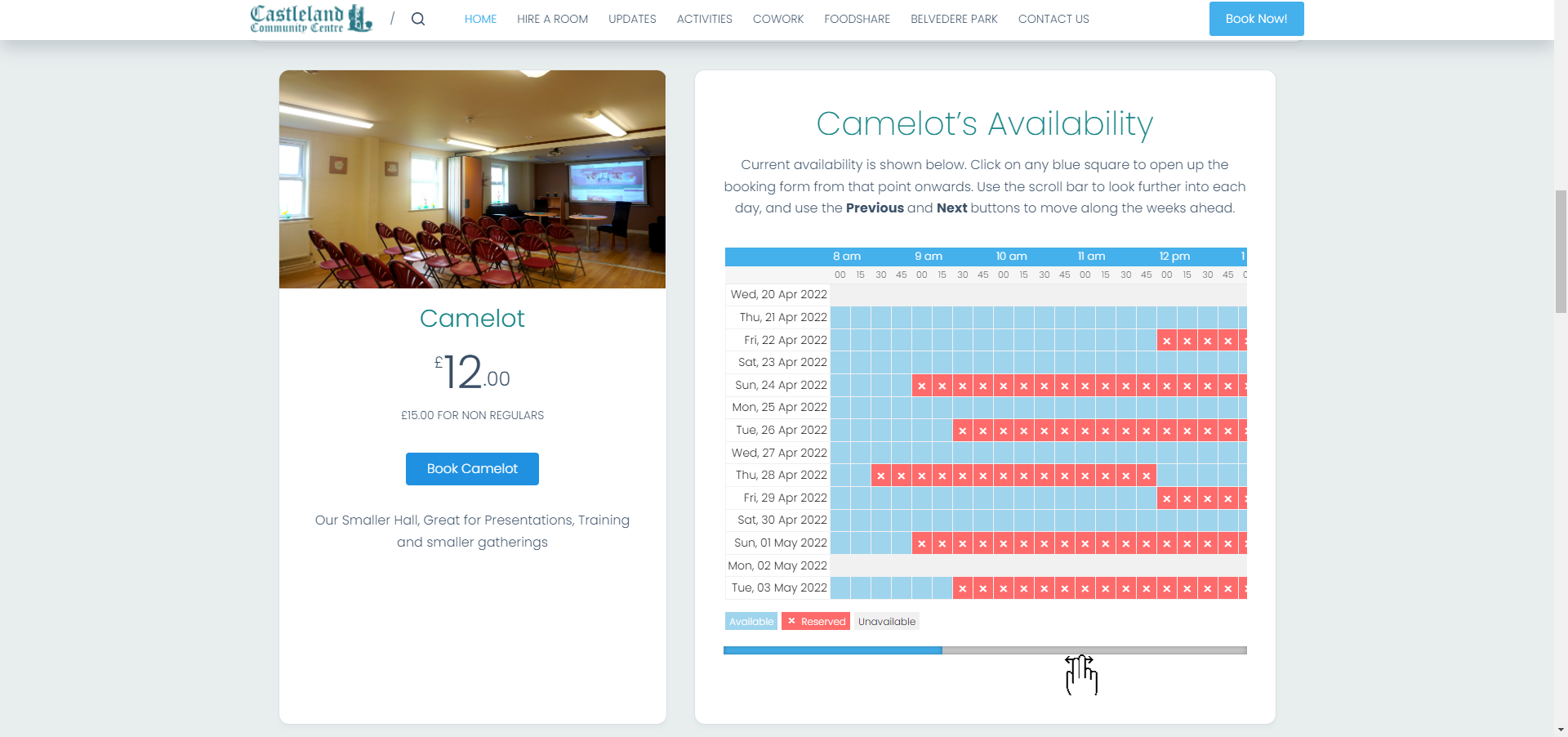 Scroll to see later hours
Blue Squares are Available
Red Squares are Unavailable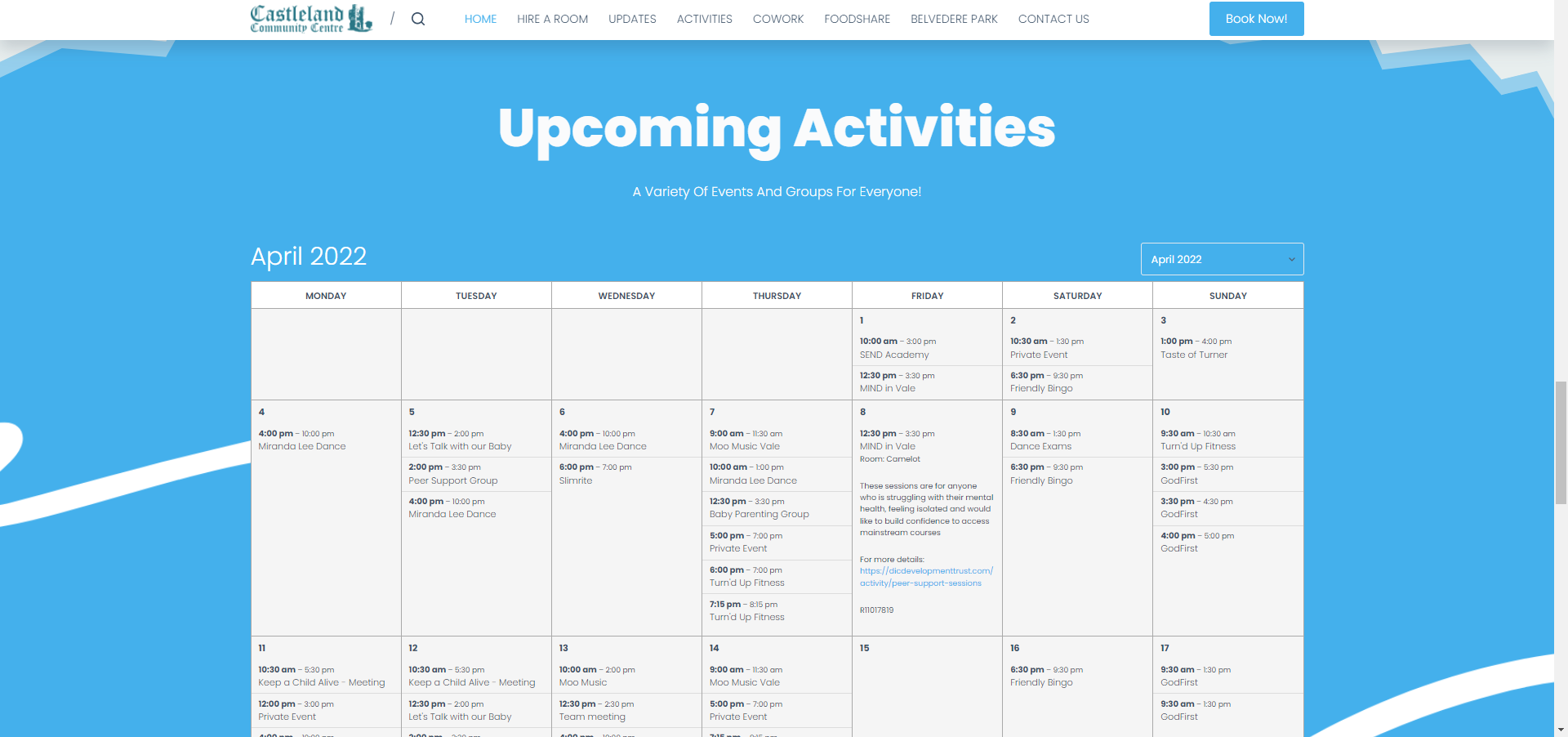 Choose month you want to check
Click to see Activity Overview
2) Easier Booking Services
There are a number of ways to start off the booking process – whether it's from a search, a direct filling of the booking form, or clicking on a slot in the calendar.
We have tried to make the process as simple as possible when booking with us, no matter what type of booking you need:
With that in mind we've put together a video guide on how to use the booking system to check and make any bookings you want at Castleland.
3) Clearer Information
As a community centre we host a number of community services and activities that are provided by external organisations, groups and users. However we also run our own projects where possible and we've highlighted the main details of those on the navigation menu so essential information can be found about those projects for new visitors.
As we continue these projects and hopefully look towards developing others they will also be prominently displayed in a similar manner
In a post-covid world we have implemented these changes to enable a better experience for the community and customers to allow for the quick adaptation to any work environment changes or additional requirements that may affect our day to day activities and keep this; the hub of information, as up to date as possible.
An unfortunate side effect of this has been the loss of news articles / archived works from our previous site as it would have taken too many hours adapting them to fit this new site, so a lot of old links won't work and will simply redirect back to the main page. We apologise for this inconvenience.

Additionally, as this is a new site we anticipate there being some bugs in the system, so if you do encounter an issue please let us know here
Thanks for being part of our community 🙂
The Castleland Team