Focus Futures supports people in the local area by providing them with the tools, techniques, and training to overcome barriers to succeed in business, start a business or gain employment.

– Nicola Masters, Community Engagement Co-ordinator
If you're currently looking for work, or looking to start a business of your own, or are even just looking for some general advice about improving your knowledge about employability then Business In Focus are offering FREE workshops here at Castleland, alongside our FoodShare programme on Wednesdays around 2pm.
Supporting people and communities most in need across the UK, the Community Renewal Fund pilot aims to create opportunities to trial new approaches and innovative ideas that respond to local challenges and local need. The fund aims to support people to overcome barriers, develop entrepreneurial skills, and build the confidence to consider self-employment.
Focus Futures will also provide fully-funded support to established independent businesses in Wales that have been through tough times during the pandemic, ensuring we help protect businesses and safeguard jobs in the local communities.
---
More information about this workshop can be found in the flyer below: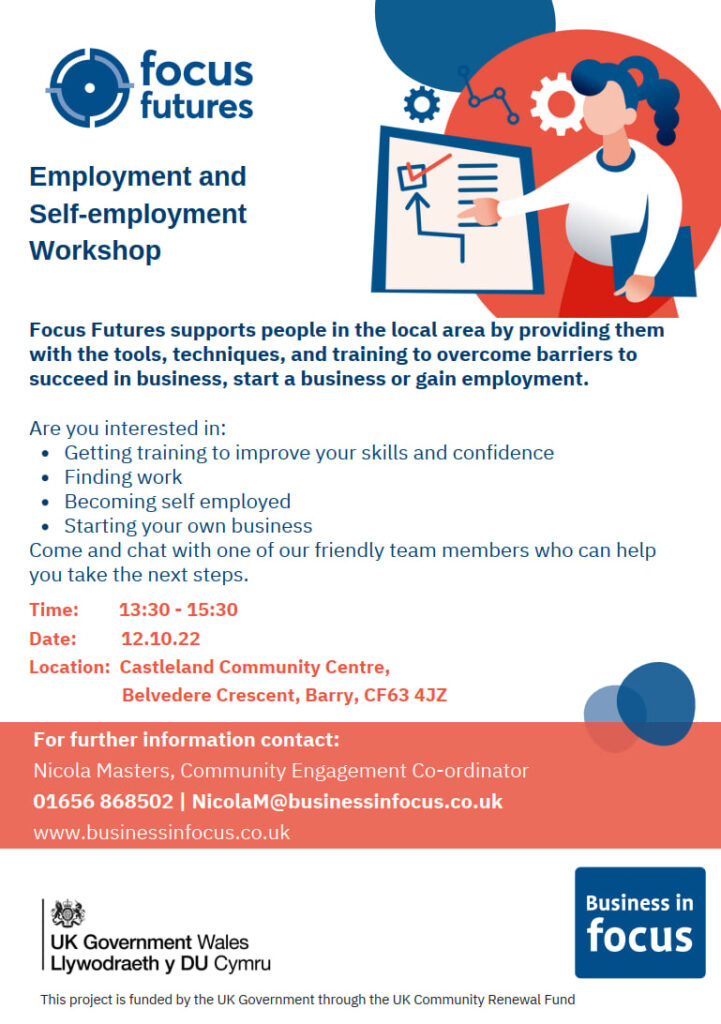 The Castleland Team