First minister Mark Drakeford popped by our community centre this week to take a look at how Castleland has fared after COVID and to meet our staff and volunteers responsible for keeping our projects going in such difficult times.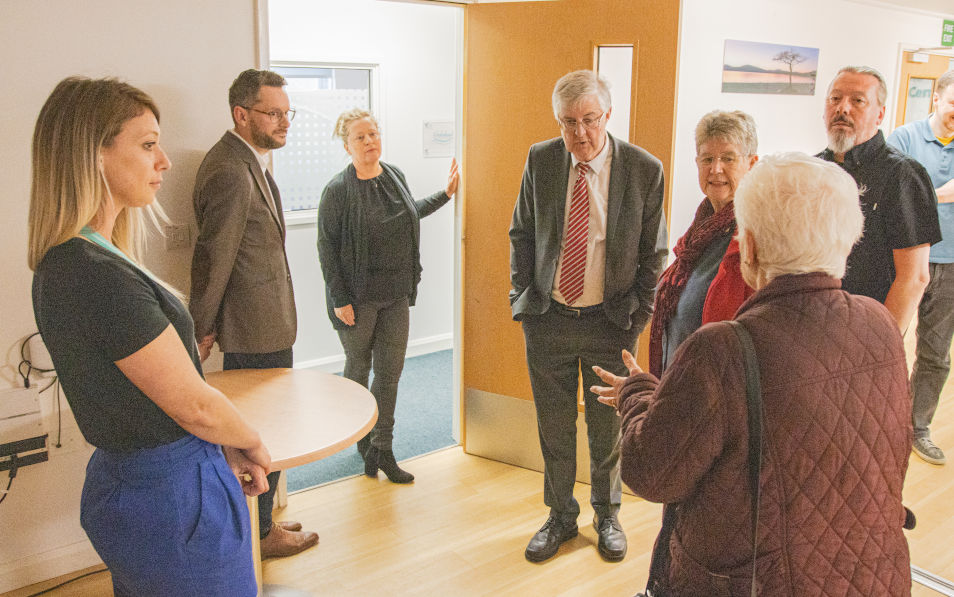 The minister had time for a brief tour of our modern community building, including visits to our newly opened CoWorking space in partnership with cowork local; who were utilising the space themselves – a low cost alternative for those able to work from home who still want to network and interact in an office like environment without the long commute or homely distractions.
In the discussion it was said that flexible spaces like these were needed now more than ever in light of the new work normal and environmental challenges faced by large towns and cities.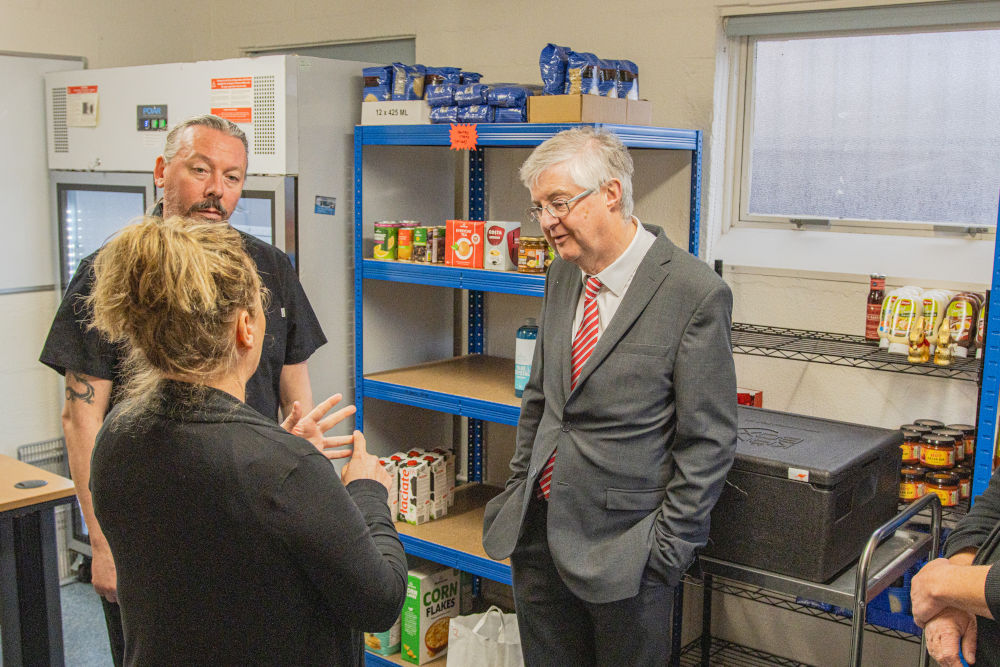 Helen Jones our manager then showcased our popular FoodShare project that regular services the community with free and discounted food sourced from a variety of food vendors, organisations and initiatives with the goal of both reducing food wastage and supporting people's food budgets.
Helen explained:
With an increase in demand for the service and an increase in other similar services depleting our stock, we sometimes have to impose strict limits including just two tins per person, depending on what we receive each week
Mr Drakeford reiterated concern that people were having to rely on food banks and similar services more and more these days.
We hope the minister enjoyed his visit, he's welcome back anytime.